Suffrage Universel
Elus britanniques d'origine non-européenne
http://www.parliament.uk/parliamentary_publications_and_archives/parliamentary_archives/archives___oct_2003.cfm
Sir Mancherjee Merwanjee Bhownaggree, MP for Bethnal Green, 1895-1906.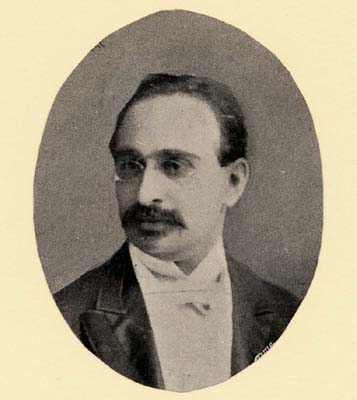 Mancherjee Merwanjee Bhownaggree was born in 1851 in Bombay, the son of Merwanjee Bhownaggree a Parsee Merchant of Bombay and head of the Bombay State Agency for Bhavnagar.
Educated at the University and Elphinstone College, Bombay, Bhownaggree went onto become a Journalist and Fellow of Bombay University. He was also a Justice of the Peace and in 1872 succeeded his father in the State Agency.
In 1882 Bhownaggree came to the United Kingdom and was called to the bar at Lincoln's Inn in 1885. In that year he was awarded the silver medal of the Society of Arts for his paper on Indian female education and acted as Secretary to the Rukhmibai Committee which upheld the rights of Indian womanhood. He also published Gujarati translations of Queen Victoria's Our Life in the Highlands and The Constitution of the East India Company.
In 1886 he was made Judicial Councillor of Bhavnagar and Commissioner for that state at the Colonial and Indian Exhibition.
Bhownaggree was appointed a Commander of the Order of the Indian Empire in 1886 and Knight Commander of the Order of the Indian Empire in 1897.
A Conservative and Unionist, Bhownaggree was first elected for the North East division of Bethnal Green in 1895, where he sat until 1906. He was actively involved in the welfare and education of Indian students in London and also lobbied Parliament on the issue of rights for Indian subjects.
He died in 1933.
Suffrage Universel
Elus britanniques d'origine non-européenne